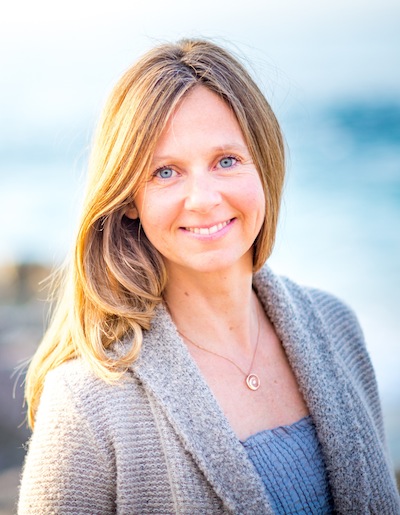 Rikke is the founder of Blessing Acupuncture and has a comprehensive background in Western and Chinese Medicine. While she is trained in treating a variety of ailments, her true passions are infertility and women's health. As a fertility specialist, she treats patients wishing to enhance their natural reproductive potential, as well as couples undergoing assisted reproductive procedures such as IVF. Rikke's ultimate goal is to maximize the potential of a successful pregnancy.
Rikke is a fellow of the American Board of Oriental Reproductive Medicine (ABORM), an organization dedicated to establishing the highest standards for integrating Chinese and Western medicine in the treatment of reproductive health. She specializes in a wide variety of reproductive disorders including issues such as PCOS and endometriosis.
In addition to private practice, Rikke is on the faculty at the Chinese medical college in Oakland (ACCHS), where she teaches Gynecology. She is also a frequent public presenter on Women's Health topics, including pregnancy, pre- and postpartum care, and fertility.
Rikke's academic background is extensive, including a bachelor's degree in Chinese Language and Philosophy from the University of Copenhagen and a minor in Anthropology from the University of Iceland. Her studies also include advanced linguistics at National Taiwan Normal University in Taipei, Taiwan.
Her postgraduate and medical background is equally diverse including graduating at the top of her class while completing her master's degree in Traditional Chinese Medicine from the Academy of Chinese Culture and Health Sciences in Oakland. She has been fortunate to intern under several prominent Chinese doctors including Shanghai Medical College Senior Acupuncturist, Zhu WenYing and renowned gynecologist and former LongHua Hospital Chief Physician of Obstetrics and Gynecology, Li ShaoHua.
In addition to clinical practice, Rikke has translated classical and modern Chinese texts about Traditional Chinese Medicine and its principles and philosophy. She is fluent in English, Danish, and Mandarin Chinese which enables her to bring the latest international medical research to her patients.
Rikke is board certified and licensed by the State of California in acupuncture and Chinese herbal medicine and holds national credentials as a Diplomate in Oriental Medicine from the The National Certification Commission for Acupuncture and Oriental Medicine. She is a professional member of the American Society of Reproductive Medicine, Resolve: The National Infertility Association, the Holistic Pediatric Association, and the California State Oriental Medical Association.
In her spare time, Rikke enjoys surfing, triathlons, world travel, and spending time with her family.